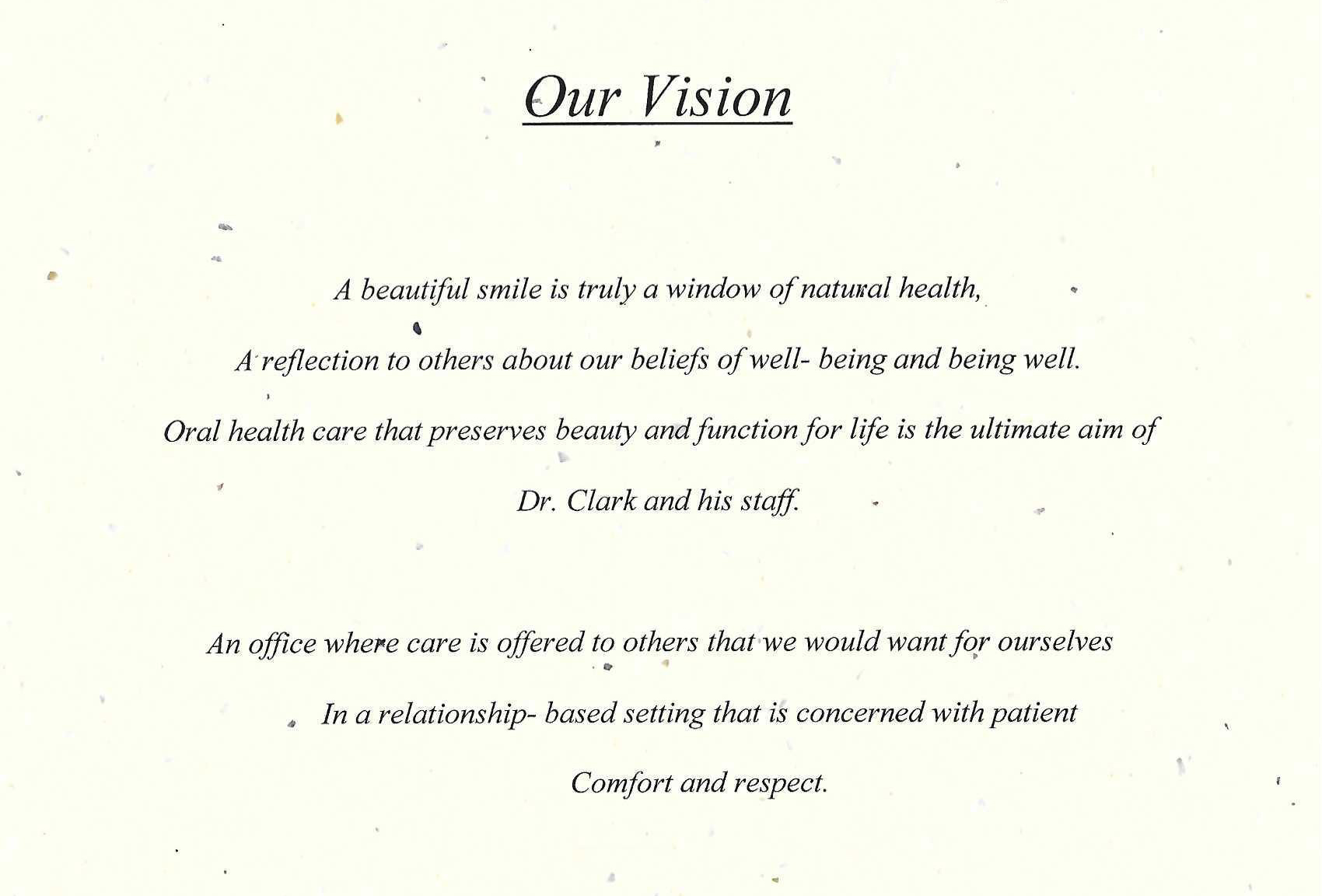 SWEET TEETH GALLERY
In Office Bleaching and Cosmetic Crowns
CASE #1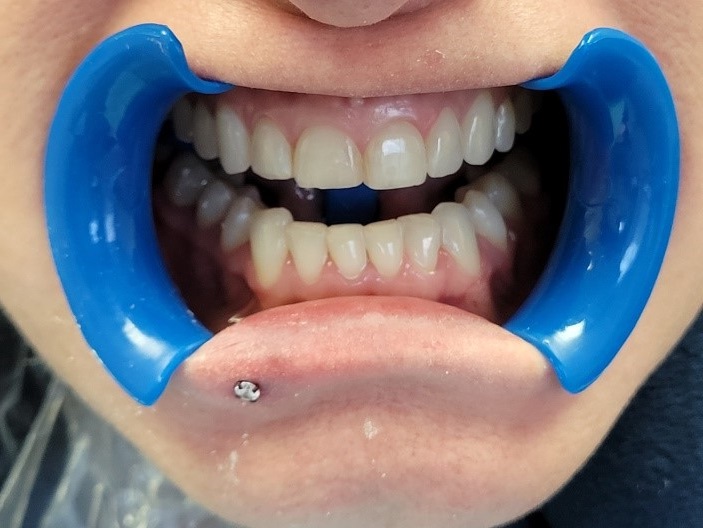 Chairside pre-bleach, cleaned, polished and ready to go!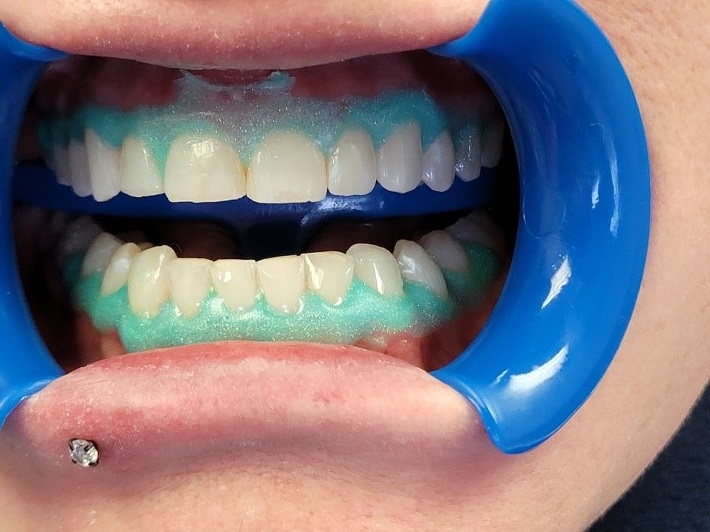 Green coloration is a gingival barrier that prevents bleach application from irritating gums. After bleaching is completed, the barrier is gently and easily lifted away.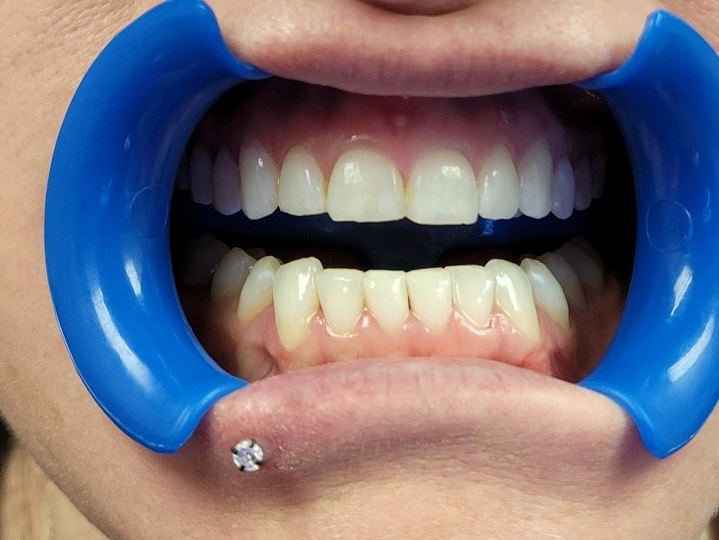 Finished case using 35% hydrogen peroxide. Only two-thirds of bleaching protocol was used, which resulted in a change of one shade lighter.
CASE #2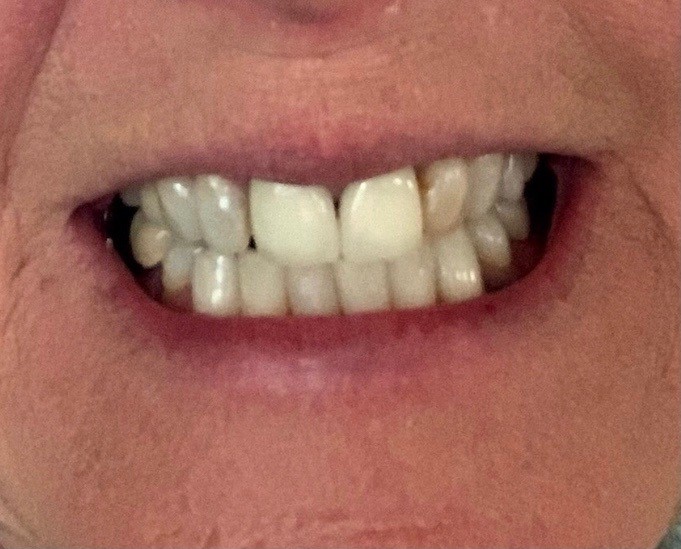 Untreated showing upper anterior teeth with central incisors= crowns that are over-sized and have a shade mismatch.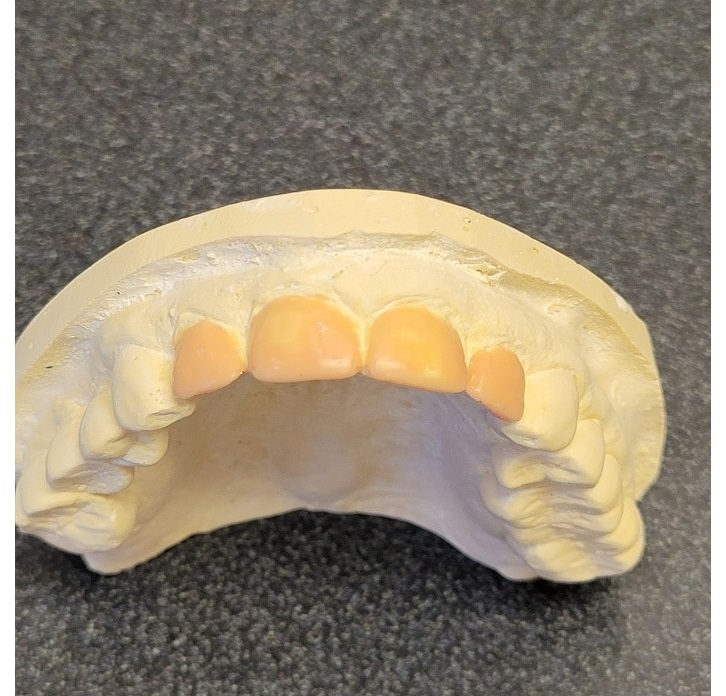 Model of upper anterior teeth showing idealized tooth wax-ups of proposed crowns.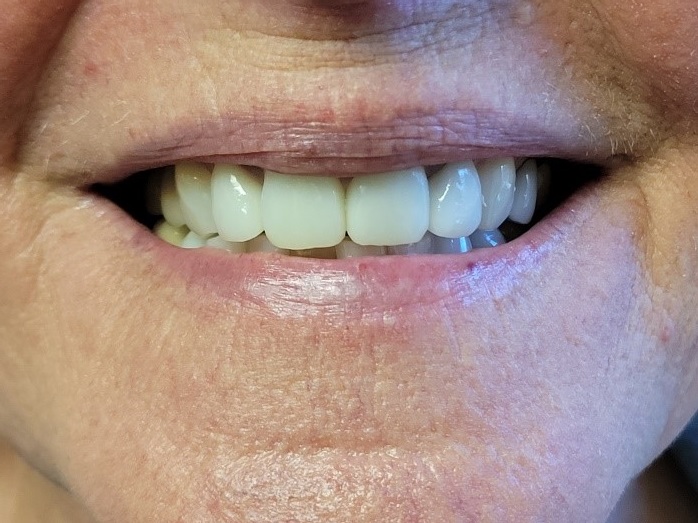 Finished case with four Emax layered all-porcelain crowns. Lateral incisors were increased in size while centrals were reduced to improve proportionality. Notice that the new crowns harmonize with adjacent teeth for floor and characterization.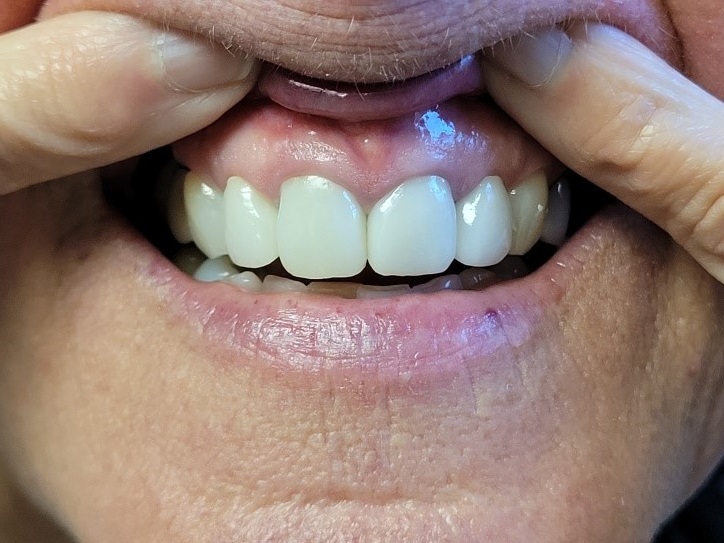 Crown margins of finished case nicely approximate gum line, and crowns show a natural emergence profile.
CASE #3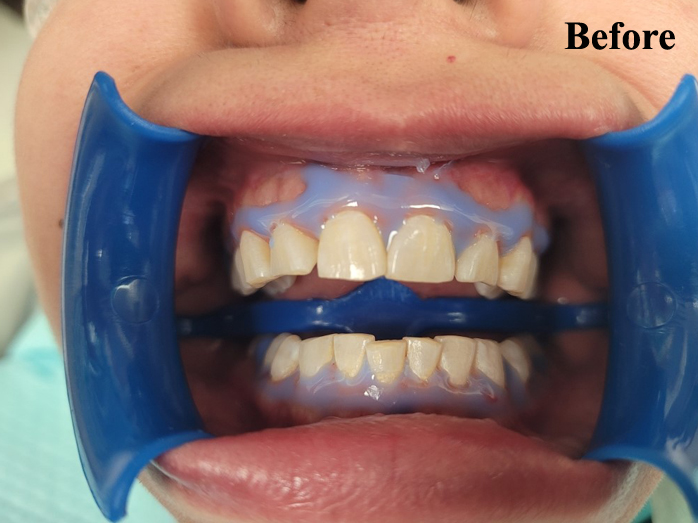 Before picture: Is showing gingival barrier and retractor in place. Now, ready to bleach using 35% hydrogen peroxide.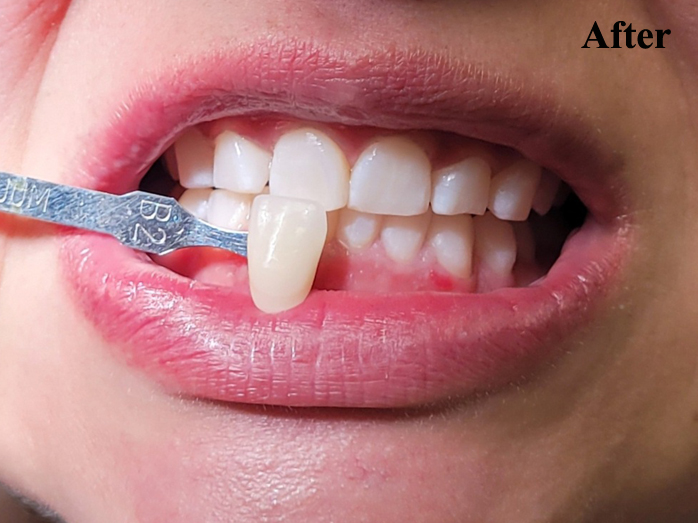 After picture: Finished! Comparison of shades using shade B2 with completed chairside bleaching.
CASE #4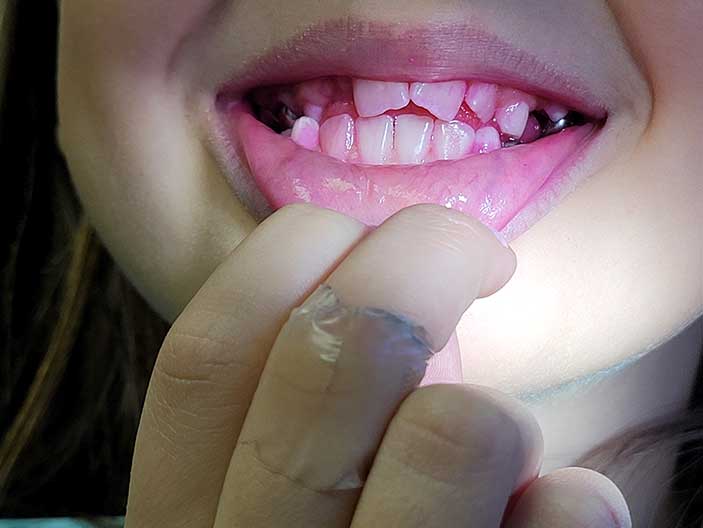 This child has just completed a 'chew and swish' with cherry-flavor dental disclosing tablets. Disclosing tablets, also known as Red-Cotes, stain decay causing bacterial plaque and show bright red where the toothbrush is missing plaque buildup. Notice the two lower central teeth are nicely done but further work is needed elsewhere, as shown by the intense red stain remaining on the adjacent right lower teeth (lateral incisor and canine). Children and adults can use disclosure to find the areas that are routinely missed during brushing to improve their brush-at-home care. Although disclosing is simple preventative maintenance, adults are often shocked by how many spots they miss!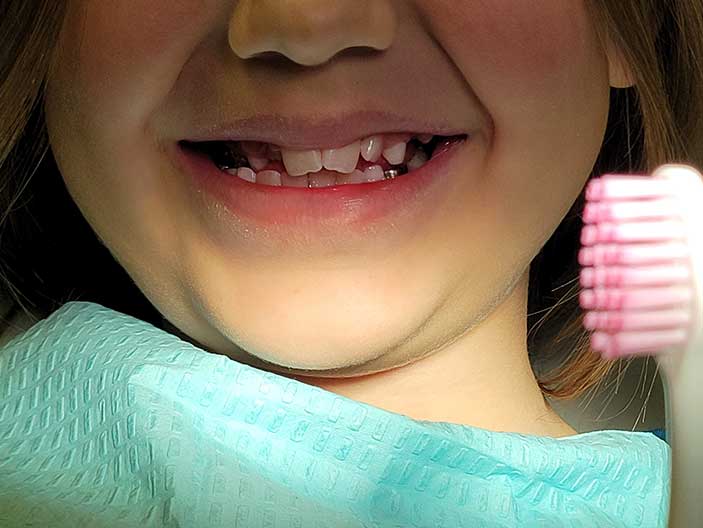 Here is a nice post-disclosure result using a brand new manual tooth brush to remove the red. Interestingly, a wet tooth brush with no toothpaste was used to produce this result, virtually eliminating the disclosed plaque from the teeth!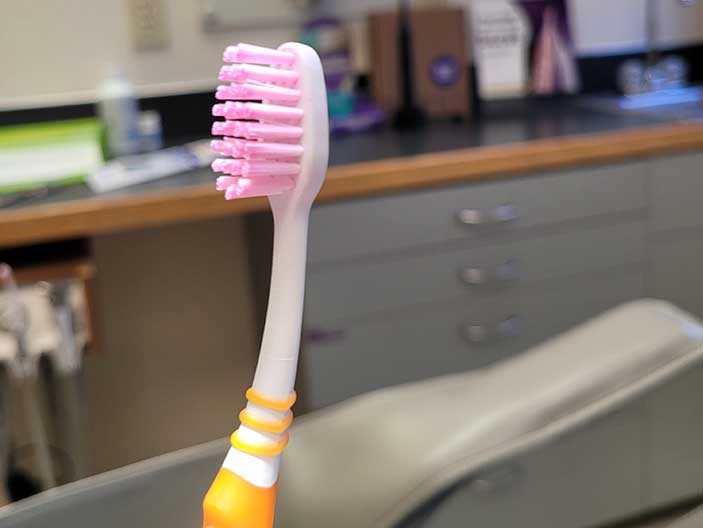 Notice that the red is on the new brush head, and should now be thoroughly rinsed to remove the residual plaque and stain.